News and Events
2021
Ecology's Next Frontier: Student Researchers Hone in on Rare and Understudied Lichens

Lichens, the small but mighty and oft-unsung heroes of global ecosystems, present a rare opportunity for genuine scientific discovery — and this summer, Cal Poly students are part of that process.
'The Gift of Independence.' Faculty Members Design App to Help Students with Autism

A new project in Cal Poly's School of Education hopes to take students with autism on aquatic adventures — and help them reach goals in the classroom.
Educators of Color Make a Difference on Campus and in the Community

Cal Poly's Educators of Color Club has been making waves with their community service and outreach with hopes to create real change in the San Luis Obispo community.
Learn more about Cal Poly's Educators of Color Club.
Seal Swimming Lessons: Cal Poly Study Shows These Seals Learn from Mom

A recent Cal Poly study published in the Journal of Mammalogy illustrates that Weddell seals may be one of the only types of seals to learn how to swim from their mother.
Learn more about the study here. 
Feeling Good On Your Hike? It Might Be the Birds, Cal Poly Study Finds

A Cal Poly research team discovered that birdsongs may be a big reason why spending time in nature can be so good for us.
Learn more about how birds may affect your mood. 
Physics Professor Named CSU Faculty Fellow

Louise Edwards, an assistant professor in Cal Poly's Physics Department, has been appointed a faculty fellow to the California State University's Science, Technology, Engineering and Mathematics Network (STEM-NET) affinity group.
Learn more about Edwards and STEM-NET here. 
Despite Obstacles, Single Mom Stayed the Course. Now, the New Grad Wants to Help Others

Recent Cal Poly grad Francisca Camarillo wants to give back to her community in Santa Maria by inspiring the next generation of students to pursue a higher education.
Learn more about Camarillo's story here. 
Want to Enter a Rattlesnake Den? These Researchers Need Your Help — Don't Worry, It's Remote

A multi-university team that includes Cal Poly researchers today launched a community science project that seeks to understand rattlesnake behavior by using cameras to view the snakes in their natural habitat.
Learn more about the project here.
Biology Professor and Forestry Grad Team Up to Publish "Something Wonderful" for Kids

A biology professor and recent Cal Poly grad came together to write "Something Wonderful," a children's book that dives into the complex life cycle of a tropical fig tree and the rainforest creatures that help it along the way.
Learn more about "Something Wonderful" here.
Meet Some Outstanding Grads from the Class of 2021

Meet six outstanding members of the Class of 2021, individuals who overcame those and other challenges and crafted their own stories of how their university experience has prepared them for new challenges.
'We Can't Stop Yet.' Meet the Student Determined to Spread Vaccine Awareness

Throughout the COVID-19 pandemic, Caleb Armendariz has gone above and beyond to help those in need. Raising awareness for the COVID-19 vaccine is his latest effort to make San Luis Obispo a safer place. 
Learn more about Armendariz's mission.
Cal Poly Study Finds Light Pollution Increases Likelihood of Spreading West Nile Virus

A study from Cal Poly and the University of South Florida (USF) is the first to provide direct evidence that light pollution is driving infectious disease patterns, such as the spread of the West Nile Virus in nature.
Learn more about Cal Poly and USF's findings here.
Beyond COVID: In the Research Lab, the Fight Against Other Deadly Diseases Continues

As a pandemic sweeps across the world, students are conducting research to find potential treatments for two terrifying diseases that aren't new — Ebola and anthrax.
Learn more about their research here.
Seven Cal Poly Student Projects Recognized at CSU Student Research Competition

Seven Cal Poly students and recent alumni were awarded first- or second-place prizes at the 2021 California State University (CSU) Student Research Competition.
Learn more about the students here.
Cal Poly Sends Ten Student Projects to Annual CSU Research Competition
Ten research projects from Cal Poly students were selected to represent the university at the annual California State University (CSU) system-wide competition April 30 to May 1.
Learn more about these research projects here. 
'I Think They Can Get Through Anything.' Education Professionals, Alumni Come Together to Support Students

At the start of the winter quarter, Leah Wood, an associate professor in Cal Poly's School of Education and co-coordinator of the Special Education/Education Specialist (Special Education) Mild/Moderate Disabilities Credential Program, wanted to do something to uplift her students.
Learn more about Leah Wood's methods here. 
Cal Poly Study Sounds Alarm on Effects of Noise Pollution on Plant Communities Over Time

First-of-its-kind study reveals that loud, equipment sounds negatively impact a New Mexico woodland habitat years later.
Learn more about noise's effect on nature. 
Cal Poly Team Working on Cross-Disciplinary Data Science and Analytics Effort

A group of Cal Poly faculty from all six colleges is working to support collaborative data-driven, cross-disciplinary research and to expand on-campus educational opportunities in the areas of data science, data analytics and data literacy. 
Learn more about this campus-wide effort. 
Kinesiology Professor Honored with Young Scholar Award
Jafra Thomas, a professor in the Kinesiology and Public Health Department, received the 2021 Hally Beth Poindexter Young Scholar Award from the National Association for Kinesiology in Higher Education (NAKHE). The award recognizes the contributions of an early-career faculty member whose scholarship focuses on interdisciplinary issues facing kinesiology, physical education or general higher education.  
Learn more about Thomas's achievement here.
 
Picture a Scientist Free Film Screening and Panel Discussion March 1-7
Picture a Scientist chronicles the groundswell of researchers who are overcoming harassment and discrimination to write a new chapter for women scientists. A free screening will be available for the Cal Poly and local high school communities March 1-7. A panel discussion with the film director and two Cal Poly alumnae scientists will be held March 4, 4-5 p.m. 
Register for the screening and learn more about the panel discussion.
 
Research Project to Explore Impact of Offshore Wind Power Development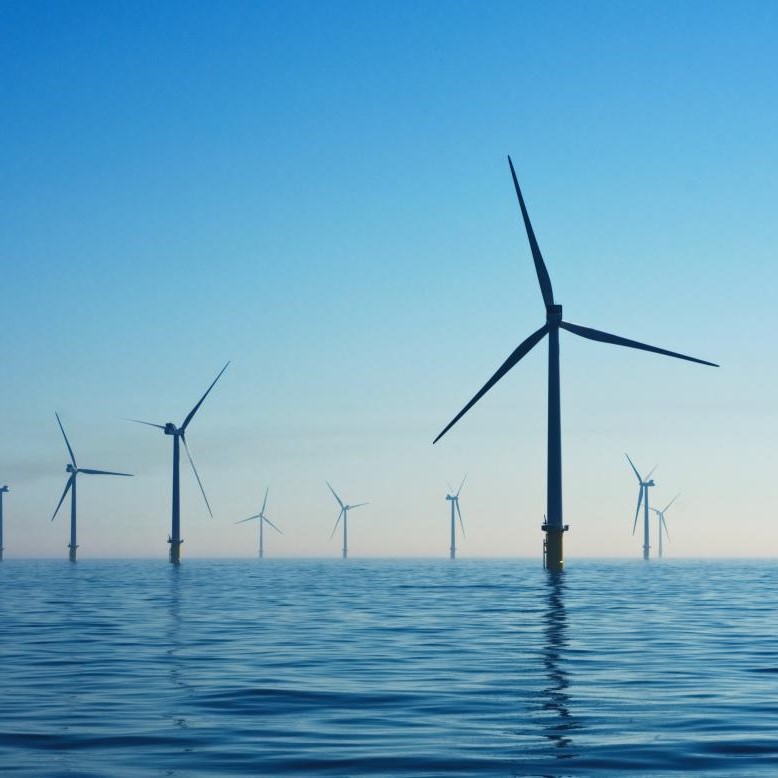 A team of Cal Poly researchers is launching an effort to coordinate and develop practical local solutions to the unique environmental challenges facing the Central Coast due to the climate crisis.
Learn more about how Cal Poly researchers are finding solutions to the climate crisis using wind.
---
Related Content